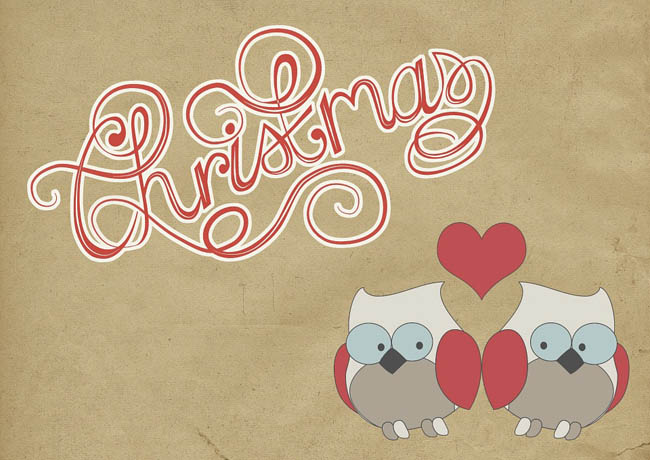 Published on 10/16/2016 12:30 pm
Fall in love all over again this Christmas. Send these Romantic Messages to your loved one and make the Christmas celebrations even more memorable.
Read More
Published on 12/17/2014 5:52 pm
The glory and charm of this wonderful season;
Gives me a reason to celebrate it with you.
It is the season of being together with the one you love,
Someone who is caring with the eye of a dove.
Its time to let know how much you care,
A time to relax and beautiful memories to share.
Extending a piece of my heart to you this Christmas!

Read More
Published on 12/17/2014 11:44 am
Christmas is the time to party and fun,
The magical spell has just begun.

Families gather and they all make merry,
With cakes and cookies from the best bakery.

Miracles of the season will fill your heart,
It's the joy, peace and fun you will not like to part.

It's time to appreciate the blessings of the Lord,
And sing melodious hymns without any discord.

Share the gifts that are wrapped near the tree,
Forget the past and set your heart free.

Wishing you a rejoicing Christmas!
Read More
Published on 12/15/2014 6:55 pm
The Essence of Christmas
Is not in gifts or cards,
Neither is it in any other luxury!
The essence of Christmas is
In love we have in our hearts,
In good thoughts we have about others,
In all our small efforts to
Make someone smile,
in all our generosity
And simplicity!
The essence of Christmas is
In gentleness and kindness.

Read More
Published on 12/09/2014 8:39 pm
Count the colours in the rainbow...
In all those colours,
Count the blessings of Lord Jesus.
When your life seems gloomy
Do not fear or tremble,
The Almighty is always there
To take care of us forever
It is He who paints
Those colours of miracle
So that we know, He is there.

Read More
Published on 11/27/2014 12:15 pm
May your holidays be merry and bright,
Filled with loads of fun and sparkle too...
Hope you cherish each moment it beholds
And all your wishes and dreams come true.
May the Joy and Blessings of Christmas
be with you all through the Year.
Merry Christmas!

Read More
Published on 11/26/2014 3:11 pm
What better time than Christmas
To be with friends and family...
Celebrate and cherish every moment,
Let love and peace surround you
And keep you wrapped in joy,
Now and Forever.
Have a Happy Holidays!

Read More
Published on 03/26/2014 11:20 pm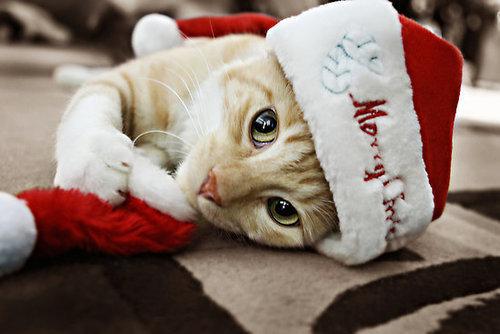 Yes! I have a Santa Cap too. Santa had told me if I be good, then I might get a 'Santa Dress' this year. So, I am just lazing around and not poking people. I can be good too! Have a lazy Christmas!
Read More
Published on 01/07/2014 11:39 pm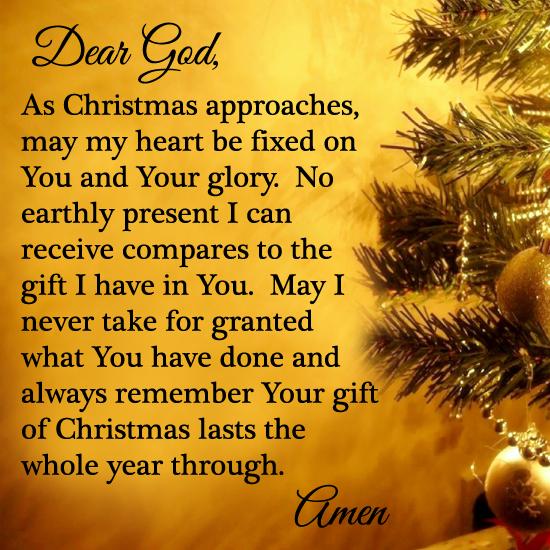 On Christmas, bow down before the mercy that Lord shows you throughout the year. For one day, let's forget the earthly treasures and value the love of the Lord.
Read More